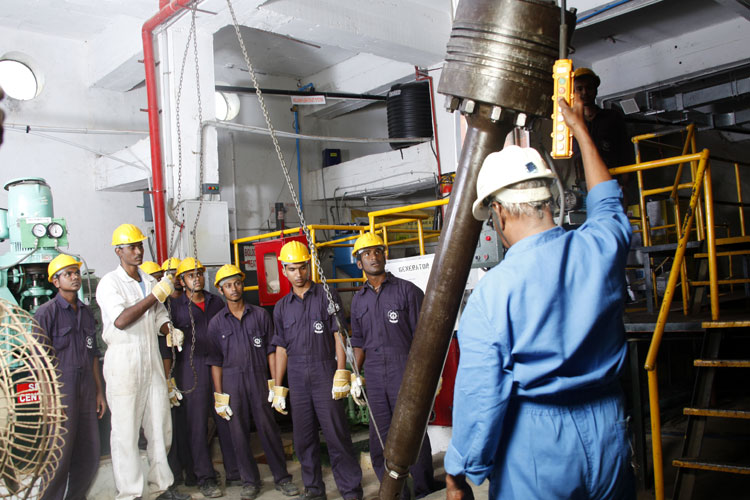 This is a 2 years long pre-sea training course for Diploma holders. On completion of the course, candidates are awarded Class 4 Marine Engineer Certificate of Competency. Ministry of Shipping, India, provides this certificate.
After 6 months of Sea service, candidates may become Marine Engineer on Merchant Navy ships in any part of the World.
Age limit
Candidates' age must be within 28 years of age when the course starts.
Educational Qualifications
This program is meant for Diploma holders. Diploma holders in Mechanical/Electrical/Naval Architecture/Electrical and Electronics Engineering branches may apply for this course. Candidates must have scored minimum 50% marks in the final year of Diploma course.
Medical Fitness
Candidates should be physically fit for sea service under standard norms, with eyesight 6/12 eyes and 6/9 in better eye, 6/18 in other eye, and with no colour blindness.